Ms. A. Carter's First Grade
Have a safe and happy Easter! Enjoy your spring break and remember to read daily to build fluency and comprehension!
Spring is here and we can feel it in the air! As we return to school after spring break, I am excited to wrap up our 1st grade year with TONS of exciting new activities! We are trying our best to provide some challenging activities for our students to help prepare them for 2nd grade! We will be adding spelling words to the list each week and more of these words will focus on sight words. I am finding that although your child can spell some of these words on the weekly spelling test, they are easily forgotten when they are being spelled on daily writing assignments.
In reading, we will begin a unit using both fiction and non fiction texts! We will read various texts that will allow us to learn why an author has written certain information about various topics. We will tie this in with our social studies unit about economics.
In FUNdations, we are well on our way to building fluency when reading and also working on blending various sounds together to create words. We have learned about digraphs, bonus letters, glued sounds (-am, -an, and -all), and we will work on making words plural by adding a -s, -ed. and -ing to the end of words. These concepts are taught each day and are also found in your child's weekly spelling word list. You will notice that 4-5 of the spelling words cannot be sounded out. These are our "trick" words and we have to memorize these words rather than sounding them out. If over half of our class is not successful in writing these words outside of the weekly spelling test, the words are repeated so that we can master them.
In math, we will begin to spiral all the topics that we have learned so far this year. We will take them to a higher level. We are doing this through various center activities that require the children to think. Some centers they are required to work independently while other centers require team work! Look for our center books coming home in Wednesday Folders!
Our Schedule! Join us for lunch anytime!
7:15 - 7:30 - Breakfast
7:30 - 8:00 Math journal and unpack!
8:00 - 10:00 Reading
10:00 - 10:30 Writing
10:30 - 11:00 Recess
11:00 - 11:30 LUNCH
11:30 - 1:00 Math
1:00 - 1:40 FUNdations
1:40 - 2:15 Enhancements
2:20 Early Bus Dismissal
2:30 Late bus and Car riders dismiss
Don't forget!!!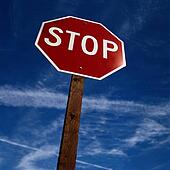 * Sign and read the planners every night! I try and send important notes in here from either me or the office!
* Spelling bags are due on Friday! I ask the students to complete 3 activities using their words! These can be any of the activities on the sheet! I have tons of ideas so if you need some help on coming up with some creative ideas, please let me know! Also, stop by anytime. We have some wonderful exemplar activies handing on our door!
* If you need a conference, please let me know ahead of time! I can't stop teaching class to have a conference; however, I can definitely make arrangements for the class if I know that you are coming!
Last edited 04-18-2014