Ms. A. Carter's First Grade
Winter is Here!
Feburary is almost here and we have been so busy since we got back from break! The children have almost been in school 100 days and it is hard to believe how much they have grown! As the 2nd quarter comes to an end, please be aware that we will be sending home a lot of information with your child's report card. Also, check to see if you have a conference requested to discuss some of the report card! Several items have changed, and there are a lot of new information that can often times be confusing! Also, with the new assessments, it might be that I need to go over some of the results with you! Check out below what we will be doing in the classroom over the next month!
In reading, we will begin a unit on Animals in science! We will be doing some research on various animals and have to present our research to a team of staff members! To tie in our reading, we will be using various books about different animals. The students will use graphic organizers and help on comparing two texts about the same topic! They will discover that you can learn information from a variety of texts!
In FUNdations, we are well on our way to building fluency when reading and also working on blending various sounds together to create words. We have learned about digraphs, bonus letters, glued sounds (-am, -an, and -all), and we will work on making words plural by adding a -s to the end of words. These concepts are taught each day and are also found in your child's weekly spelling word list. You will notice that 4-5 of the spelling words cannot be sounded out. These are our "trick" words and we have to memorize these words rather than sounding them out. If over half of our class is not successful in writing these words outside of the weekly spelling test, the words are repeated so that we can master them.
In math, we are wrapping up a unit on graphs! We are collecting data in the classroom, organizing it into various graphs, and then answering questions using the graphs that we created! After we have completed our data unit, we will begin a unit on telling time. Your child will need to know how to tell time to the hour and half hour!
Our Schedule! Join us for lunch anytime!
7:15 - 7:30 - Breakfast
7:30 - 8:00 Math journal and unpack!
8:00 - 10:00 Reading
10:00 - 10:30 Writing
10:30 - 11:00 Recess
11:00 - 11:30 LUNCH
11:30 - 1:00 Math
1:00 - 1:40 FUNdations
1:40 - 2:15 Enhancements
2:20 Early Bus Dismissal
2:30 Late bus and Car riders dismiss
Don't forget!!!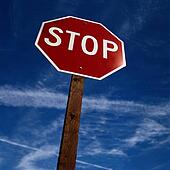 * Sign and read the planners every night! I try and send important notes in here from either me or the office!
* Spelling bags are due on Friday! I ask the students to complete 3 activities using their words! These can be any of the activities on the sheet! I have tons of ideas so if you need some help on coming up with some creative ideas, please let me know! Also, stop by anytime. We have some wonderful exemplar activies handing on our door!
* If you need a conference, please let me know ahead of time! I can't stop teaching class to have a conference; however, I can definitely make arrangements for the class if I know that you are coming!
Last edited 01-16-2014