Ms. A. Carter's First Grade
Spring is on the way!
March is here! Before we know it we will come back from Spring Break and school will be on the downward slope to the end of the year! We have learned so much and I am amazed at how well the children are applying their knowledge in all curricular areas! Make sure you ask your child daily about what they have learned in school!
In reading this month, we are focusing on being able to read various types of text and gain information from what we have read. We are also comparing two books that are about the same topic and how we can gain different information by reading multiple books that are on the same topic!
In FUNdations, we are adding the suffixes -ed and -ing to words! Take a look at the spelling list that goes home weekly to see these words!
In math, we have been working on comparing numbers using the greater than, less than, and equal to sign (<, >, =). We are also going to begin double digit addition without regrouping!
In science we have started a unit on plants! The children are so excited to learn about plants and we are making a brochure using our technology skills! I am sure they can teach you everything they know about plants once their brochure is complete!
Our Schedule! Join us for lunch anytime!
7:15 - 7:30 - Breakfast
7:30 - 8:00 Math journal and unpack!
8:00- 8:30 Enhancements
8:30 - 9:00 FUNdations
9:00 - 9:45 Writer's Workshop
9:45 - 12:00 Reading and guided groups
12:05 - 12:40 LUNCH
12:45 - 1:15 Recess
1:15 - 2:10 Math
2:20 Early Bus Dismissal
2:25 Late bus and Car riders dismiss
Don't forget!!!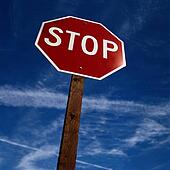 * Sign and read the planners every night! I try and send important notes in here from either me or the office!
* Spelling bags are due on Friday! I ask the students to complete 3 activities using their words! These can be any of the activities on the sheet! I have tons of ideas so if you need some help on coming up with some creative ideas, please let me know! Also, stop by anytime. We have some wonderful exemplar activies handing on our door!
* If you need a conference, please let me know ahead of time! I can't stop teaching class to have a conference; however, I can definitely make arrangements for the class if I know that you are coming!
Last edited 03-11-2013